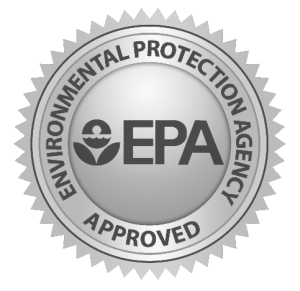 The EPA has established minimum training requirements for designated Class A, Class B, and Class C operators. All UST Operators must be trained by October 13, 2018. After this date, new Class A and Class B UST operators must be trained within 30 days of assuming duties. Class C operators must be trained before assuming duties.
Class A operators – Each designated Class A operator must either be trained or pass a comparable examination that provides general knowledge of the following requirements.
At a minimum, the training program must evaluate Class A operators to determine if they have the knowledge and skills to make informed decisions regarding compliance and determine whether appropriate individuals are fulfilling the operation, maintenance, and recordkeeping requirements for UST systems.
UST Operator A/B Course Outline
The following topics are covered in the UST A/B Operator course:
Chapter 1:  Operator Overview
This chapter describes the primary responsibilities of the Class A, Class B, and Class C operator. It also includes the training requirements for each class of operator.
Chapter 2:  System and Components
This chapter seeks to raise environmental awareness as well as clearly communicate a fundamental comprehension of UST systems. Components covered include secondary containment, emergency shut-off valves, vapor recovery, tank materials, and piping materials. A download of UST terminology is available here.
Chapter 3:  Release Detection
This chapter emphasizes release detection methods. Equipment testing, the analysis of test results, as well as monitoring of the UST system are addressed in this chapter. Release detection methods covered include automatic tank gauging (ATG), inventory control, secondary containment with interstitial monitoring, statistical inventory reconciliation (SIR), manual tank gauging, vacuum monitoring, soil vapor monitoring, groundwater monitoring, and tank tightness testing. Release detection methods for piping, such as electronic and manual line leak detectors, are also discussed.
Chapter 4:  Release Prevention
This chapter prompts the trainee to be proactive in preventing spills and releases. It covers the system components that are designed to prevent corrosion, spills, and overfills. These include spill buckets and sumps as well as sacrificial anode and impressed current cathodic systems, overfill protection valves, overfill alarms, and ball float valves. Secondary containment as well as alarms and warnings are covered in this chapter. An EPA Correct Filling Checklist is available for download.
Chapter 5:  Planning and Response
The focus of this chapter is preparation for a release and initial response actions. Topics include recognizing warning signs of a leak, maintaining spill kits, knowing the location of the Emergency Stop button, and posting emergency contact information. Critical attention is given to clean-up and release reporting requirements, including sensitive receptor protection and state notification requirements.
Chapter 6:  Financial Responsibility/Financial Documents
Owners and operators of petroleum USTs must demonstrate financial responsibility for bodily injury and property damage caused by spill and releases. This chapter covers financial responsibility statutes and financial assurance mechanisms as well as recordkeeping and reporting requirements.
Chapter 7:  Registration and Installation
This chapter discusses required documentation and reporting. Topics include tank permits, registration and administrative documents, and UST installation requirements.
Chapter 8:  Inspection and Closure
UST testing and inspection requirements are covered in this chapter. Delivery prohibition and temporary and permanent tank closures are also addressed.